Previous Clients & Collaborators
Brands around the world have trusted me to create content and experiences for them in the form of photography, videography, writing, and concierge/guiding work. I consistently deliver top-quality materials and experiences to meet the needs of my wide array of clients. The majority of my business is rooted in the food, drink, travel, and lifestyle marketing sectors.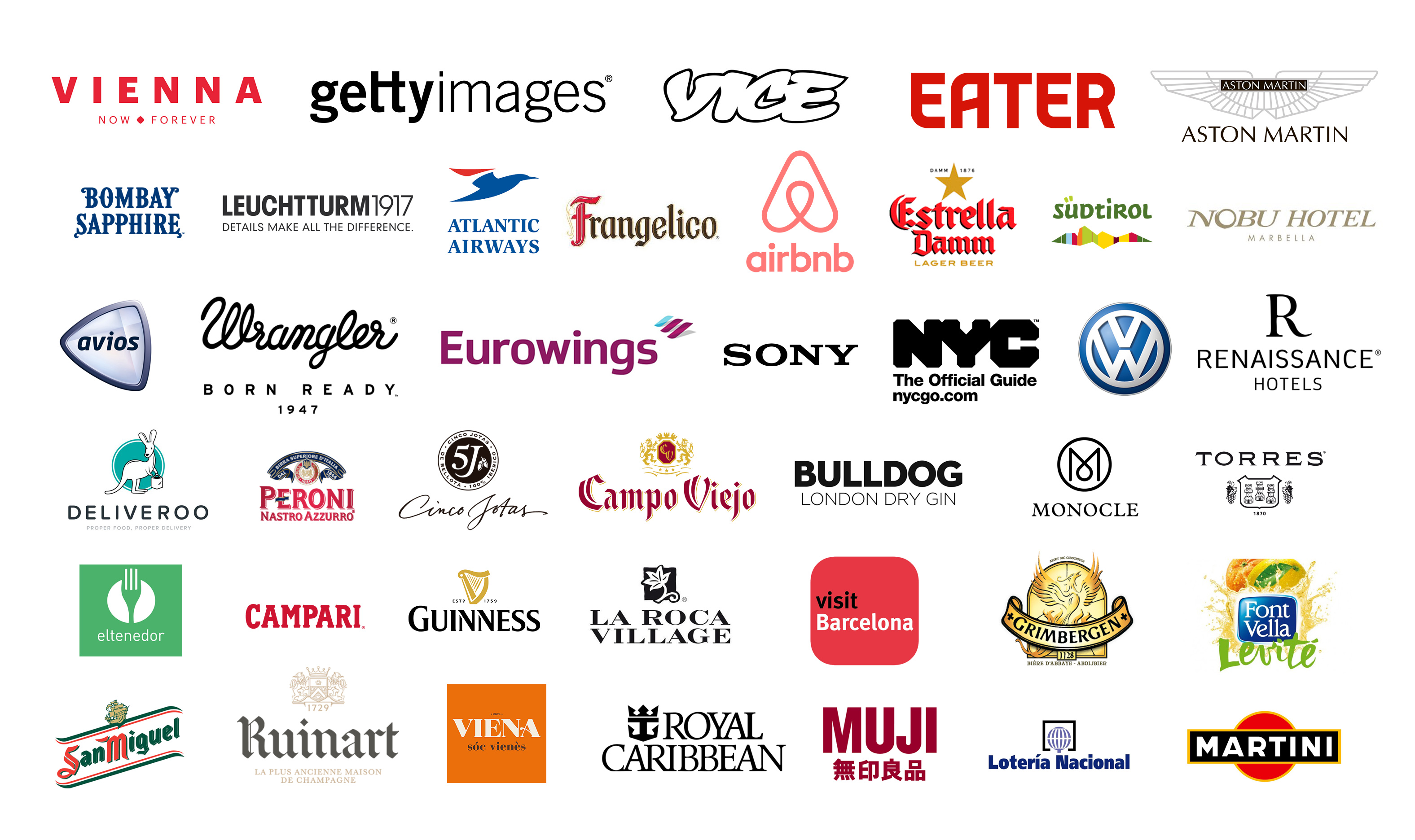 PREVIOUS CLIENT TESTIMONIALS
I have had the opportunity to work many times with Sam, and it is always a pleasure. Not only for the great level of professionalism that shows in each collaboration but also for the final result, which is always spectacular.
Carlos Vidal – ePR Manager – Equipo Singular – Barcelona, Spain
Sam is an open, kind and reliable professional. In all the occasions that I have worked with him, the results have highly satisfied both the agency and the clients. His photos, created with great care, have the ability to transmit emotions and transport you to a specific time or place. I would recommend him without a doubt.
Irene Fernández – Senior Account Executive – Apple Tree Agency – Barcelona, Spain
Sam proved to be an intuitive professional — based on a single idea that we gave to him, he knew how to extend it and transfer it to the campaign image we were looking for. Great imagination and professional demeanor, fast and decisive communication, and creative solutions with surprising details that adjusted to the tight timing that we had with our project.
Xesca Bauzà – Digital Communication – Viena.es – Barcelona, Spain
Sam put together and wrote the Food & Drink chapter of Monocle's Travel Guide to Barcelona. He was superbly professional, timely, and wrote excellent copy.
Melkon Charchoglyan – Assistant Books Editor – Monocle – London, UK
Very professional and great content production for Olmeca Tequila.
Damien de Oliveira – Media Consultant – Fullsix Agency – New York, NY, USA