A Day in Donostia for the Cinco Jotas Cooking Challenge!
A day in the Basque Country that would be packed with Cinco Jotas jamón at every turn began in Barcelona before sunrise. A short, sunrise flight in November to gorgeous coastal city of San Sebastián was how we started the day, and as the day grew brighter, it was clear that luck was with us, as the typical, cloudy haze and sporadic rain famous of the pais vasco was nowhere to be seen.
Blue skies and a light breeze pushing in off the Bay of Biscay greeted us as we walked along the elegant La Concha, the city's most famous and expansive beach. The sand was nearly deserted at this early hour, and the sparse footprints and lapping waves gave a feeling of calm that is rarely found during the typical tourist season.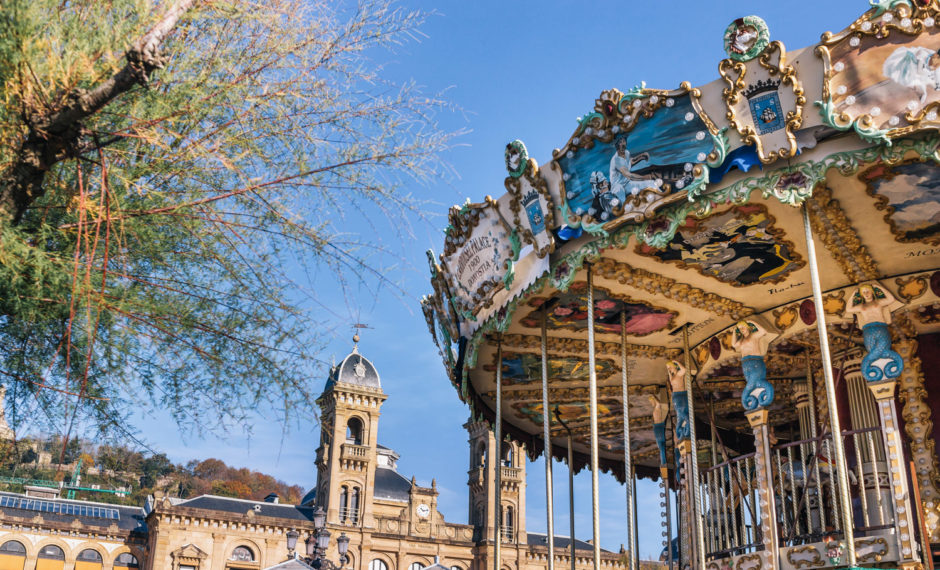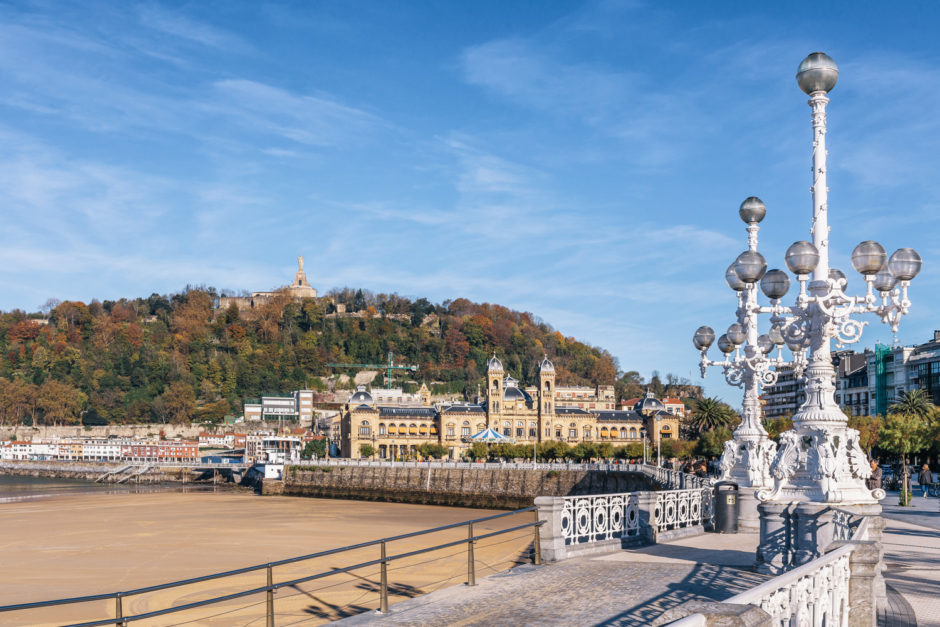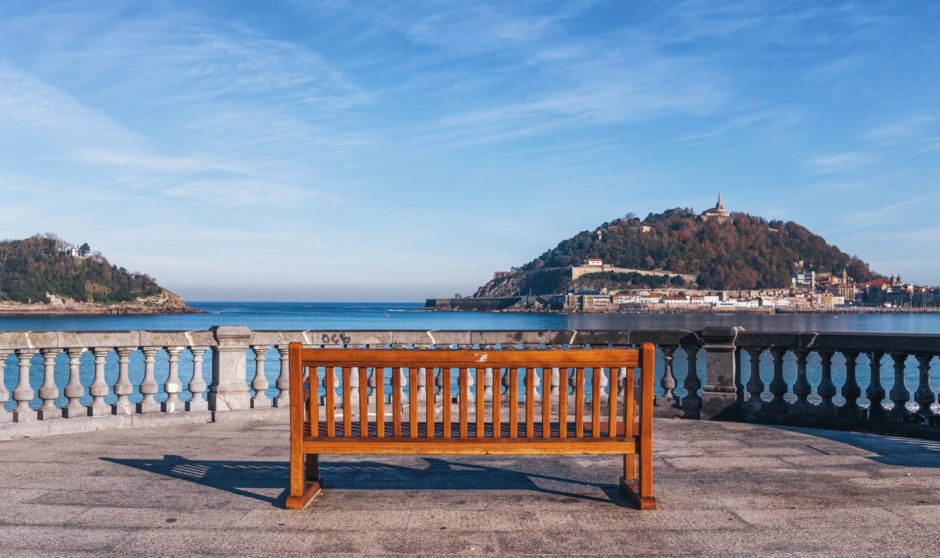 Our shuttle bus made its first stop at a restaurant whose name is legend in the world of fine dining; we were to learn to carve jamón in the test kitchen of three-Michelin-starred restaurant Akelarre with Cinco Jotas brand ambassador Raul Garrido and chef Pedro Subijana himself.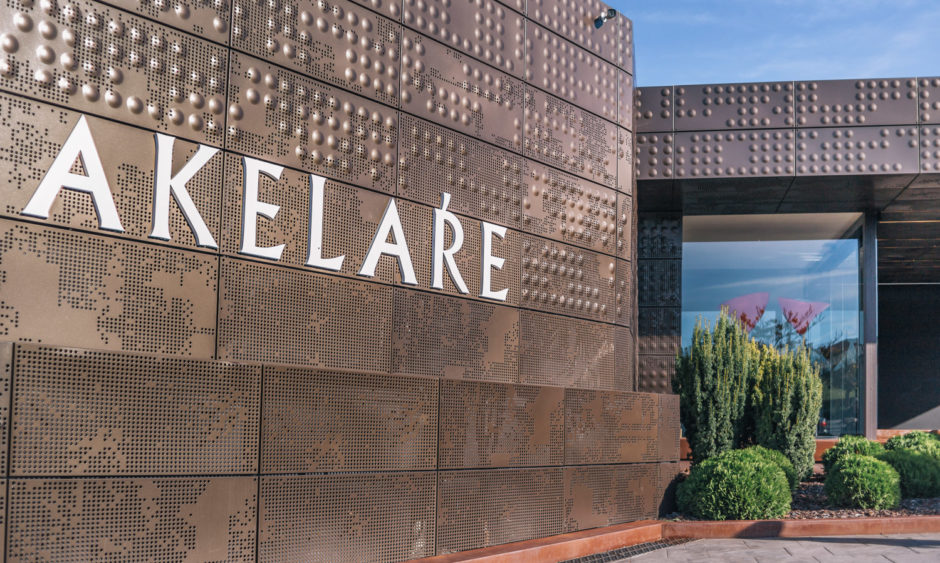 Adjacent to the Akelarre hotel and restaurant, the test kitchen with where chef Subijana and his team develop recipes and educate visitors, and today we were to learn the intricacies of carving Spain's most famous culinary jewel, the acorn-fed, Iberian jamón from the Cinco Jotas bodega, in the world-renowned Andalusian village of Jabugo.
Within the designated Jamón Ibérico de Bellota denomination of origin "D.O Huelva", Jabugo a town that is international famous for the ham, and Cinco Jotas is king.
We begin by watch Raul remove the hardened rind from the leg of ham, which had been aged for a minimum of three years before it reached our table that day. He showed us how to carve away the yellow fat until you get to the white, and to cut with confidences while staying relaxed, shaving off bite-sized pieces of deeply flavourful slices of jamón that begins to melt with just the warmth of your fingertips.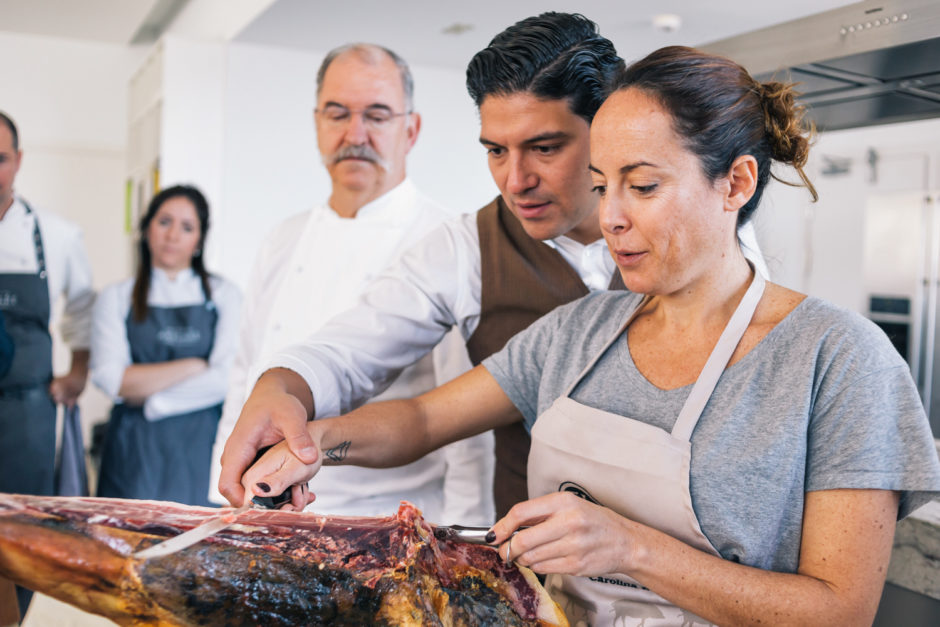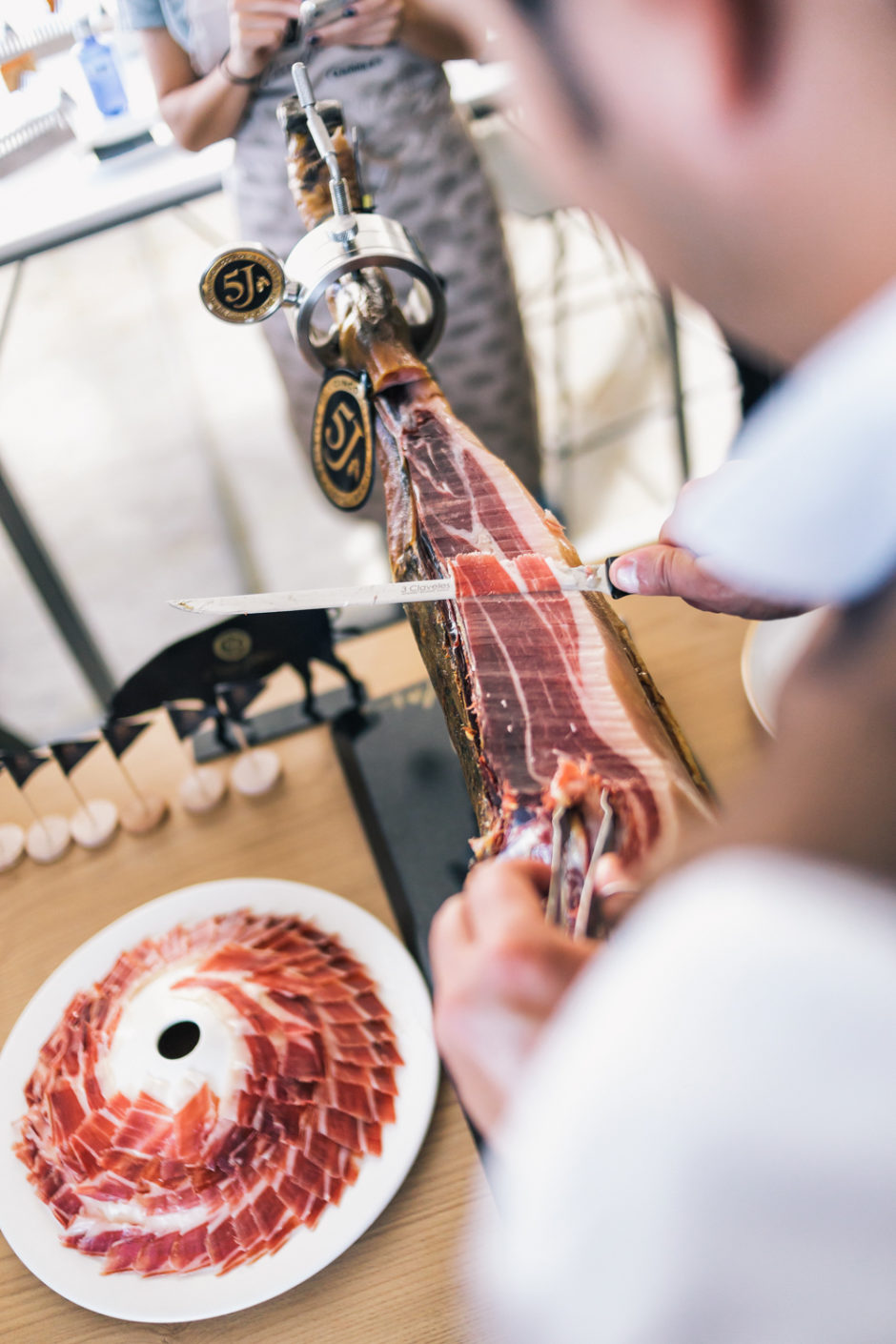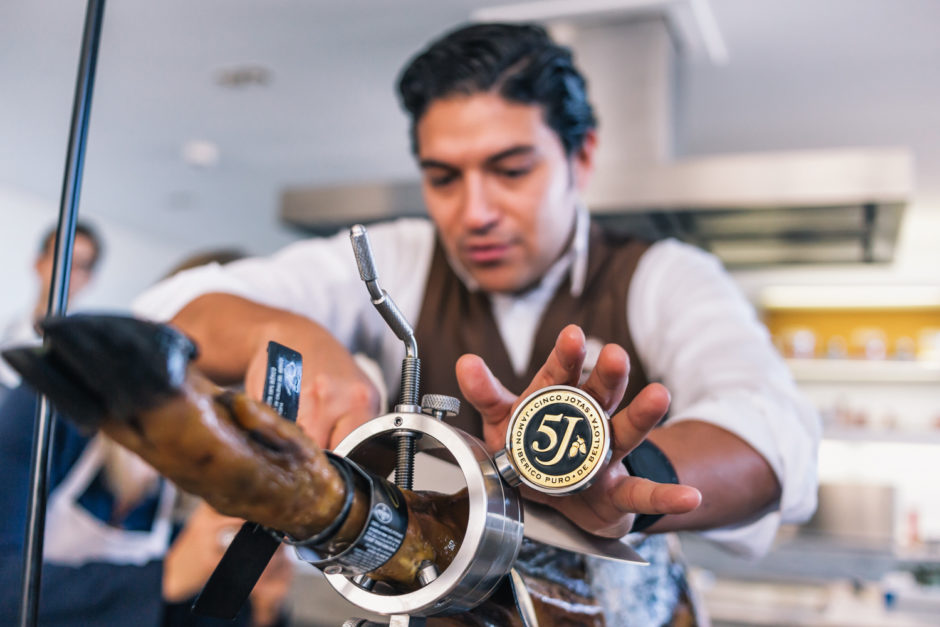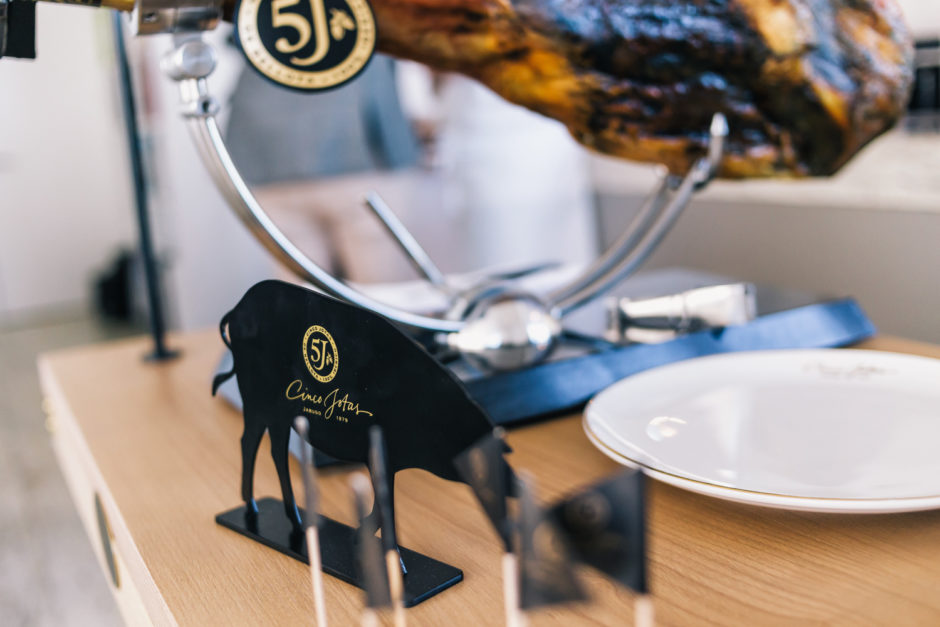 We ate our fill of the country's best, and even tried our hand at carving the leg ourselves. I had cut jamón in the past, but never from a leg worth over €500. We sliced and hacked away and left the jamón is a sad state, but Raul quickly smoothed out the cutting surface with deft hands, letting us eat the trimmings as he went. There was time for a quick group photo before chef Subijana returned to his duties in the restaurant kitchen, and we were off to tour the Basque Culinary Center, one of Spain's premier culinary and hospitality schools and where that day's main event — the annual Cinco Jotas Cooking Challenge — was to take place.
We donned sterile white lab coats and were led by our guide through the many classrooms, kitchens, and hallways of this modern building, observing classes in session and checking out the state-of-the-art equipment in use. Run in collaboration with some of the best chefs in Basque Spain, the Basque Culinary Center is full of serious students looking to become leading professionals in their field.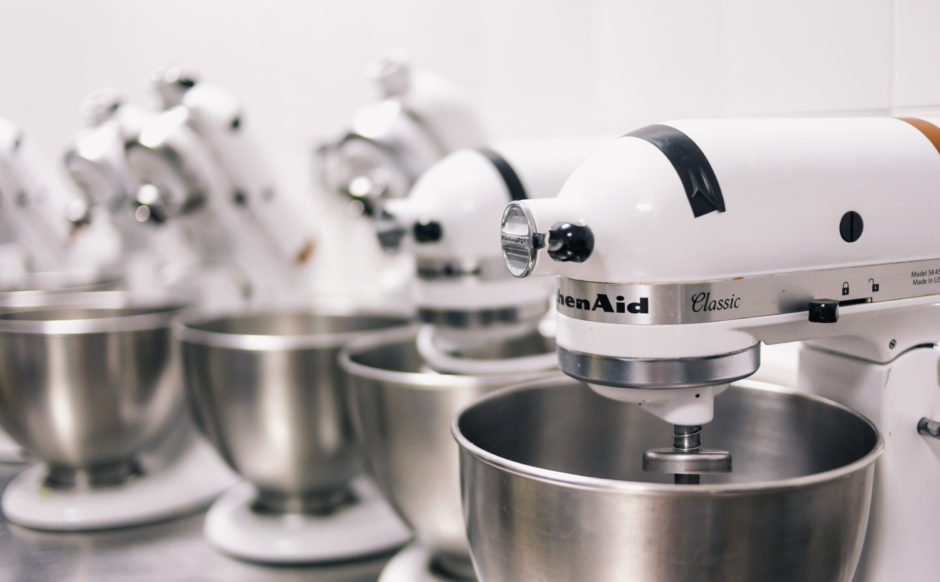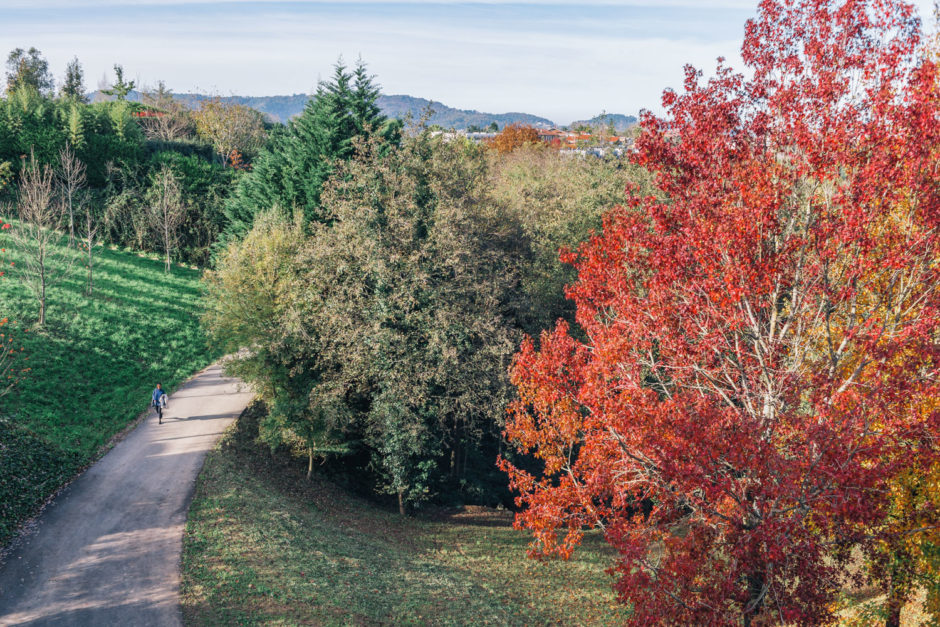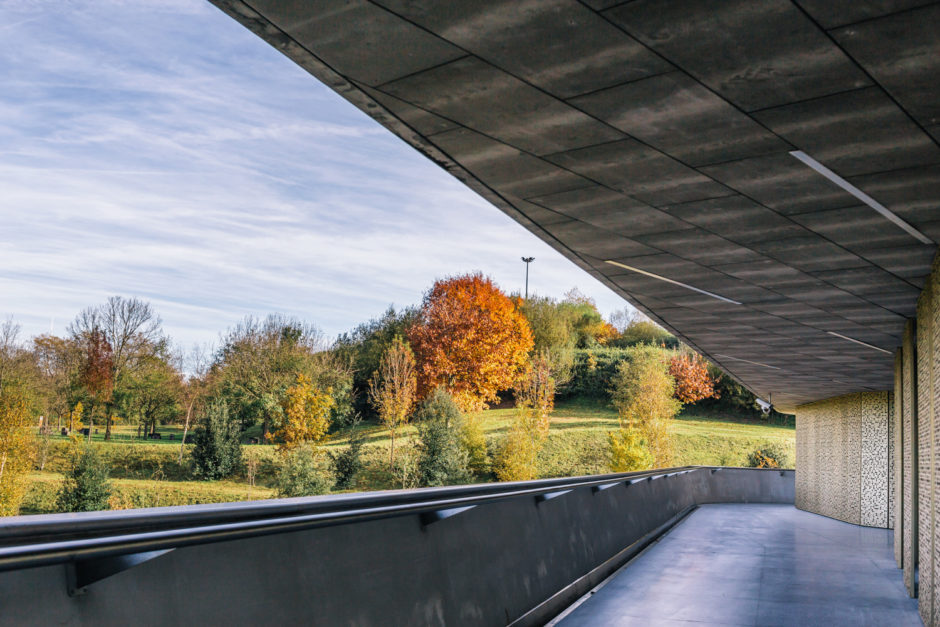 Before the Cinco Jotas Cooking Challenge began, we had some time set aside to visit the Mimo San Sebastián recreational cooking school in downtown San Sebastián, located below the splendid and luxurious Hotel Maria Cristina.
A light lunch was all we could handle after the ham cutting workshop, and keeping in mind that a cooking competition and elaborate dinner back at the Basque Culinary Center was soon to come. We snacked on an array of modern tapas and aperitivo dishes prepared by the creative Mimo team, and were whisked off to our hotel for a brief nap before the evening began.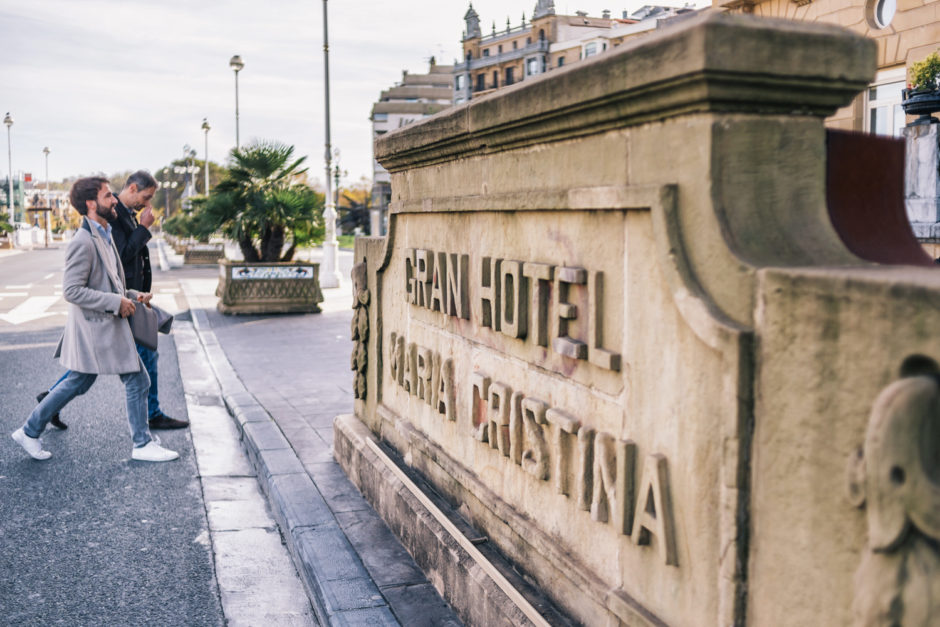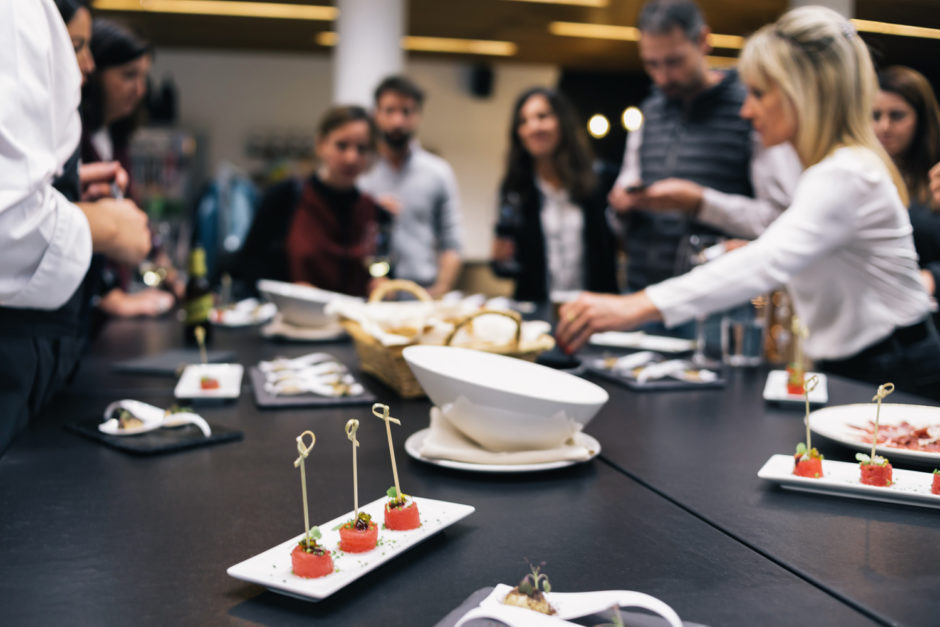 The Cinco Jotas Cooking Challenge is a recipe contest that is ultimately narrowed down to five finalists who must present their dishes (all including Cinco Jotas Jamón) to a panel of judges including a Cinco Jotas marketing managers, a professional food journalist, a Michelin-starred chef, and a professor from the Basque Culinary Center. And the stakes for these five finalists? The student chef behind the winning dish is awarded a one year scholarship to the Basque Culinary Center!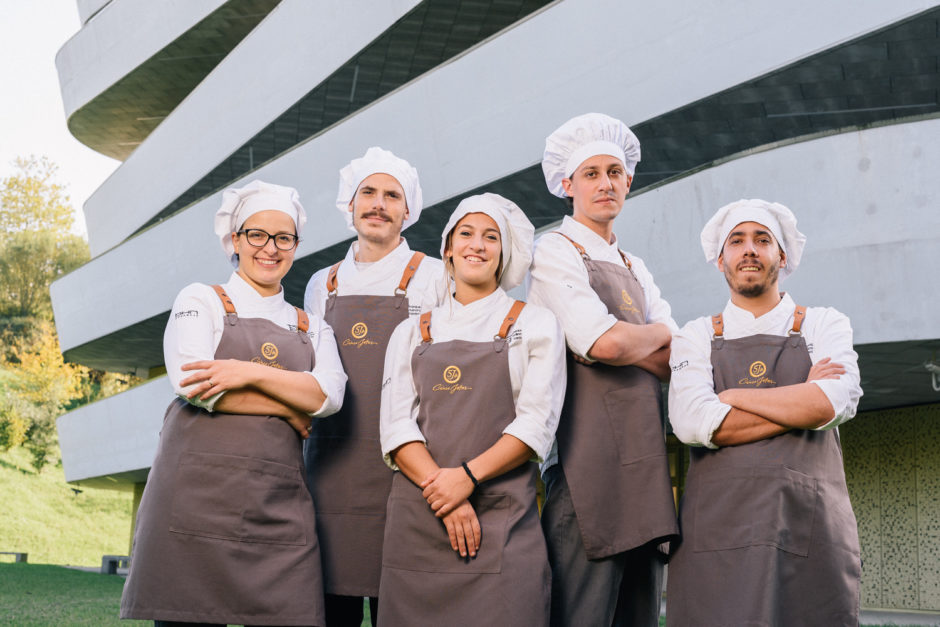 The five finalists for 2017 all took different approaches when tasked with including Cinco Jotas Jamón is a refined, modern dish.
From ham and squid ravioli to ham with seaweed and Korean chili-infused apple, the young chefs drew inspiration from Spanish cuisine, as well as international gastronomy that they had experienced first hand during internships and through world travel and culinary exploration.  
While some of the dishes instantly impressed the judges with ornate plating, and some chefs' charismatic character surely won them points with the judges, the ultimate winner was the chef who made the most technically-perfect dish, with balanced seasoning and precision in both preparation and presentation.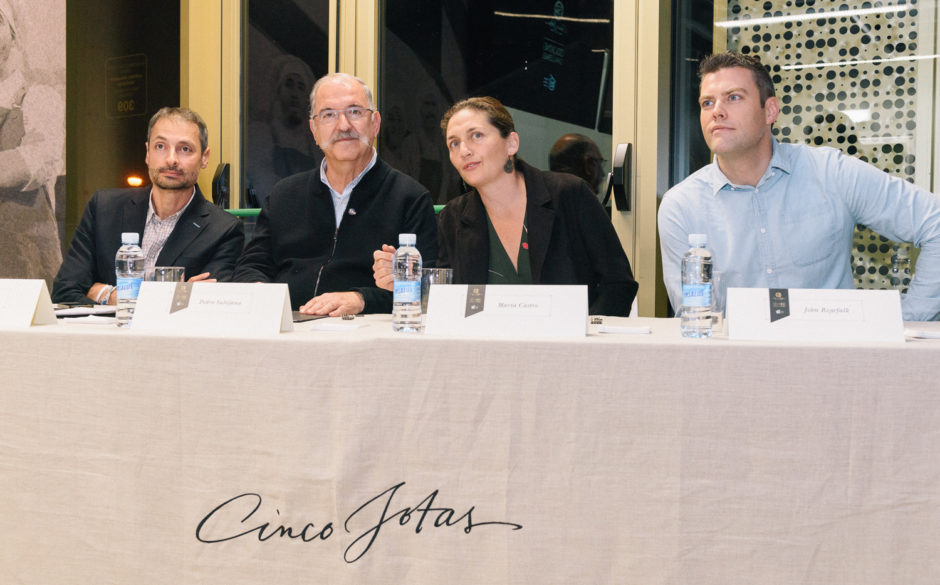 After the final student chef presented and the judges deliberated, we had the pleasure of tasting each of the five finalists' dishes while awaiting the winner announcement. Though each dish had its unique draw, the winner of the Cinco Jotas Cooking Challenge 2017 was Venezuelan student Mariela Fernández, with her dish, Tartomaquet Cinco Jotas, a play on the classic Spanish dish of tomato bread with jamón, but incorporating a delicate steak tartar into the dish and elevating the presentation and technique to a fine dining level.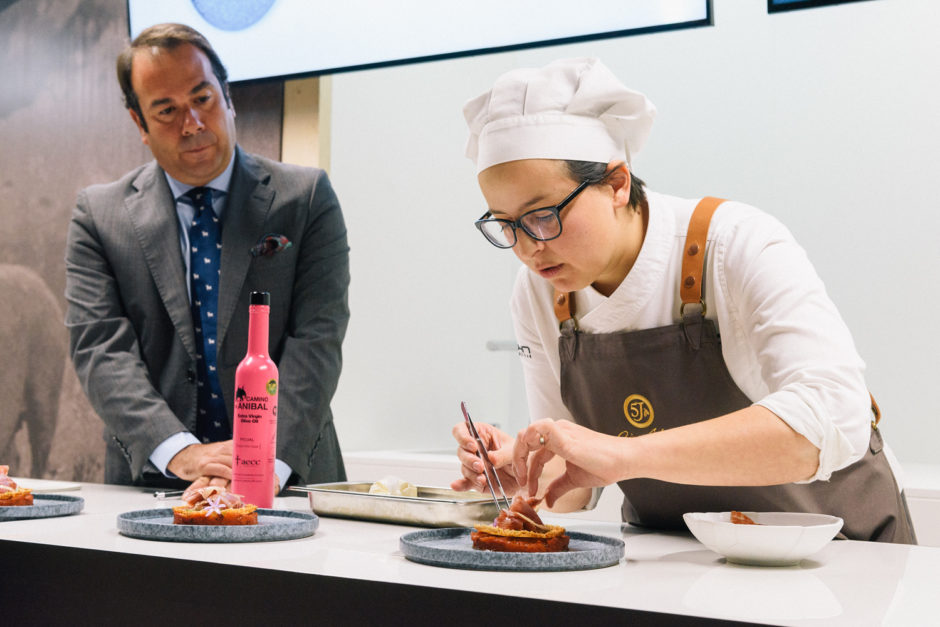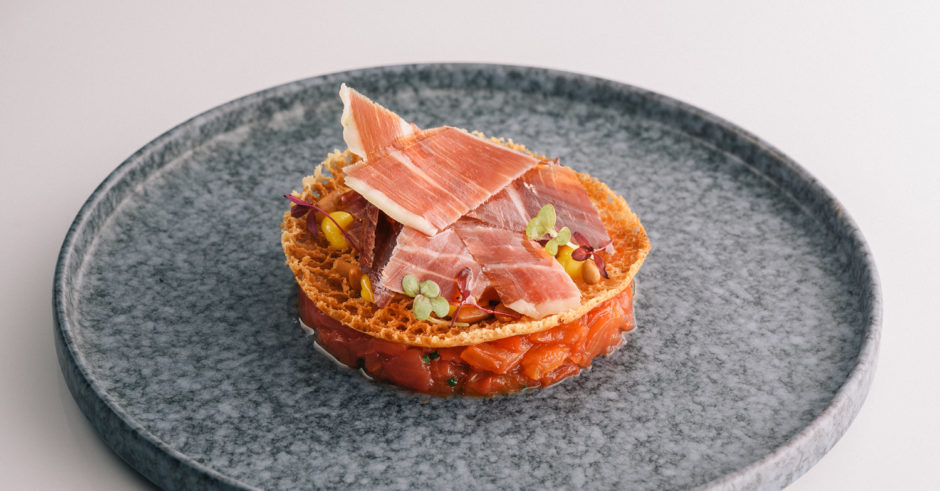 The winners' ceremony was followed by a nine course dinner, where all but a few dishes also featured Cinco Jotas products — from a avocado gazpacho with Cinco Jotas jamón to a slow-cooked pluma cut of Cinco Jotas pork with roasted pumpkin. With gift bags of more jamón in hand, we headed back to the hotel are midnight approached, mentally preparing for a 9:30am flight back to Barcelona, just over 24 hours after we had arrived.  
-Sam Zucker